Our Team
Our Team
Together, we are committed to providing exceptional customer service to all of our clients.
If you need to schedule an appointment or request any other service, please let us know. We will respond promptly.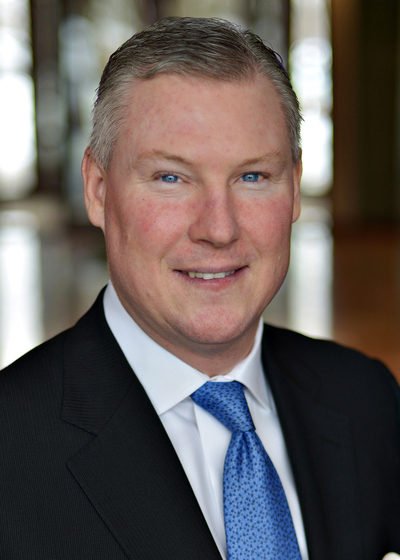 Joseph G Guin
Wealth Management Advisor
Office 847-573-6815

Joseph Guin is a graduate of Millikin University with a Bachelor of Arts degree in Finance. In 1990, Joe was with a small boutique financial planning firm, working with clients in the areas of Wealth Management. In 1999, he became part of Northwestern Mutual.
Joe appreciates that he can educate clients in the area of wealth accumulation, as well as use a personal planning analysis to identify needs and provide complementary solutions.
He is the Chairman of the Investment Products and Services Field Committee, which studies ways to continually improve the strength of investment options available to clients. Joe is also a member of the Million Dollar Round Table (MDRT), the premier association of financial professionals.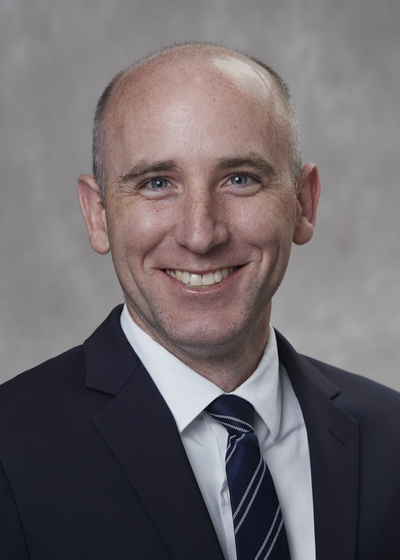 Justin Mack, CFA®
Director of Investments
Mobile 847-573-6844

Justin joined Guin Financial in February 2019. As Director of Investments, he is responsible for designing and managing client investment and wealth planning strategies. Prior to this, Justin spent 14 years in the banking industry in wealth management working with high net worth families and individuals. He graduated from the University of Wisconsin with a Bachelor's Degree in Economics. He is also a CFA® charterholder and a member of the Chicago CFA® Society.
Justin is responsible for:
Facilitating client review meetings
Designing and managing investment strategies within client portfolios
Developing wealth planning strategies implemented within client financial plans
Developing and managing retirement income plans
Answering questions about the investment process and strategy utilized in client portfolios
Overseeing initial and on-going due diligence of specific investment strategies held within client portfolios
Implementing new client investment strategies
Justin and his wife, Kate, live in Park Ridge with their two children, and he is a lifelong Chicagoland resident. When he is not in the office, Justin enjoys spending time with his family, loves reading, being outdoors and supporting his Wisconsin Badgers.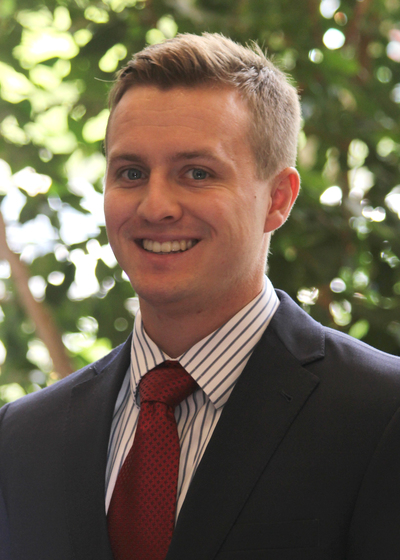 Brendan Van Egeren
Associate Wealth Management Advisor
Office 847-573-6811

Brendan joined Guin Financial in 2016 as Associate Wealth Management Advisor. He was no stranger to Northwestern Mutual Financial, as he spent the previous four years as a Financial Advisor, where he was responsible for new client acquisition and delivering customized financial solutions to clients. He earned his Bachelor of Arts degree in Economics from Indiana University, Bloomington, IL. He holds his Series 6, 7 & 63 licenses, and Health Insurance license.  Brendan currently is completing his Chartered Life Underwriter (CLU®) Designation and plans to sit for the Certified Financial Planning (CFP®) exam this July.
Brendan is responsible for:
Facilitating client review meetings and plan updates
Executing trade orders 
Discussing investment strategies with clients
Opening new accounts
Updating account information (address changes, beneficiary changes, changes to account registration, etc.)
Processing account transfers and IRA rollovers
Providing account balances and consolidated reports
Servicing insurance inquiries
Assisting with the insurance application process
Scheduling medical exams
Overseeing the underwriting process
Outside of the office, Brendan enjoys spending his time playing softball and golf with friends, fishing with his family, and going to the gym with his girlfriend. You may catch Brendan on TV attending a Chicago Blackhawks or Cubs game.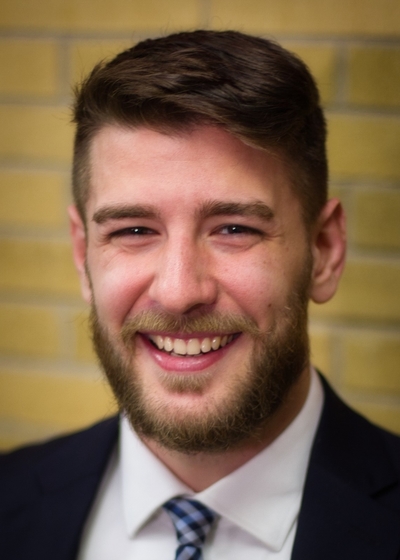 Nicolas Lakhani
Associate Financial Representative
Office 847-573-6823

Nick joined Guin Financial in March 2020 as Associate Financial Representative on our planning and analysis team. He is responsible for assisting in our investment operations as well as creating comprehensive financial plans for clients. Although having recently joined our firm, he is no stranger to Northwestern Mutual. He joined the company in 2018 as a Financial Representative after completing his Bachelor in Finance Degree from the University of Iowa. Nick holds his Series 6 and 63 registrations, as well as his Illinois Life and Health insurance license.
Nick is responsible for:
Completing mutual fund trades
Enrolling new retirement plan participants
Generating consolidated statement reports
Opening new accounts
Processing account transfers and IRA rollovers
Providing account balances
Executing changes to your financial plan
Facilitating client review meetings
Nick grew up in the Chicagoland area, where he lives with his two dogs, Sonny and Chloe. He enjoys serving the community and volunteers as a youth travel hockey coach on the weekends at the local ice rink. He is also a die-hard Chicago sports fan and attends Bears, Cubs, and Bulls games whenever possible.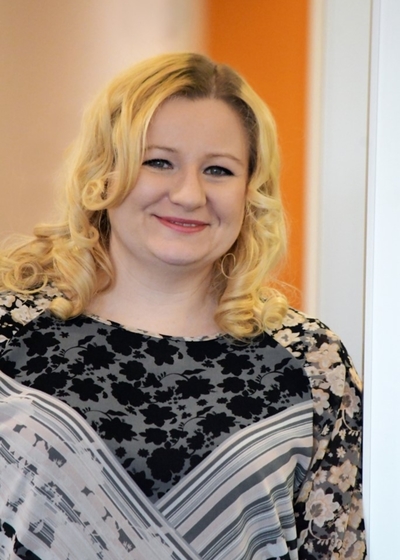 Bernadeta A Jelinek
Chief Operations Officer
Office 847-573-6814

Bernadeta joined Guin Financial in December, 2017 after more than 13 years in the Northwestern Mutual family. Bernadeta helps to ensure clients receive a premiere wealth management experience. She provides day-to-day management and leadership, ensuring processes are streamlined and associates maintain the highest level of training to best serve our clients. Bernadeta graduated with a Bachelor of Science degree in Business and holds an Illinois Life and Health Insurance license.
Bernadeta is responsible for:
Generating client reports
Providing account balances
Providing quotes for Life, Disability, Long Term Care Insurance
Providing In-force Illustrations
Scheduling medical exams and overseeing the underwriting process
Submiting applications for life, disability and long-term care insurance
Assisting clients with questions on insurance billing accounts, insurance values, and other service needs
Assisting with policy owner service-related issues, such as loans and policy maintenance
Scheduling client review meetings
Outside of work, Bernadeta enjoys traveling and long walks with her husband Ken. Fishing is one of the passions she shares with her father and brother and can frequently be found near the Chain-of-Lakes. During winter months Bernadeta likes to read with her cat Maya curled up next to her.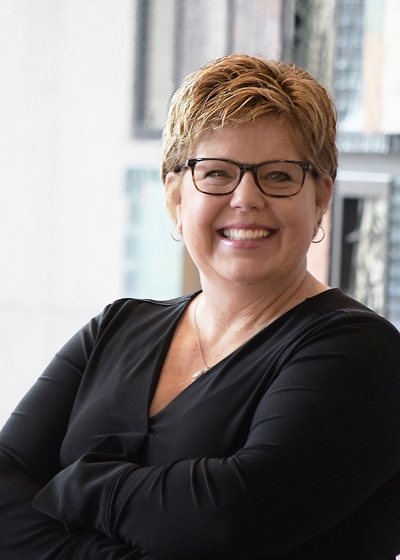 Erin Wunrow
Marketing Coordinator
Office 847-573-6825

Erin joined Guin Financial in July 2019 after nearly 25 years in corporate sales, support and training. As Marketing and Communications Coordinator, she provides operational support to the team, and is your primary client relations contact. Erin's focus and commitment is to provide an exceptional white glove experience to our clients.
Erin is responsible for:
Scheduling client review meetings
Assisting clients with our online Client Portal registration and navigation
Updating client contact information
Coordinating special events
Managing the firm's social media
Maintaining community relations
Assisting with general questions
Erin loves spending time with her two girls, family and friends, as well as going to concerts and traveling. In her 'spare time', she helps run Placing Paws Rescue of Illinois, a local foster-based animal rescue and is a proud Ambassador with the Project Athena Foundation.